Poly Livestock Water Trough
Our range of  Poly Livestock Troughs are perfect for the farm or rural property.

For a no obligation free quote on your Rainwater Tank project get in contact with our friendly team to find out more.

Free delivery options, call to find out more

Capture clean drinking water for your home, livestock or garden


Extended manufacturers warranty

Call to speak to one of our friendly staff
Benefits of owning Ballast Poly Livestock Trough

Why Buy one of our Ballast Poly Livestock Troughs?
Ideal for sheep and cattle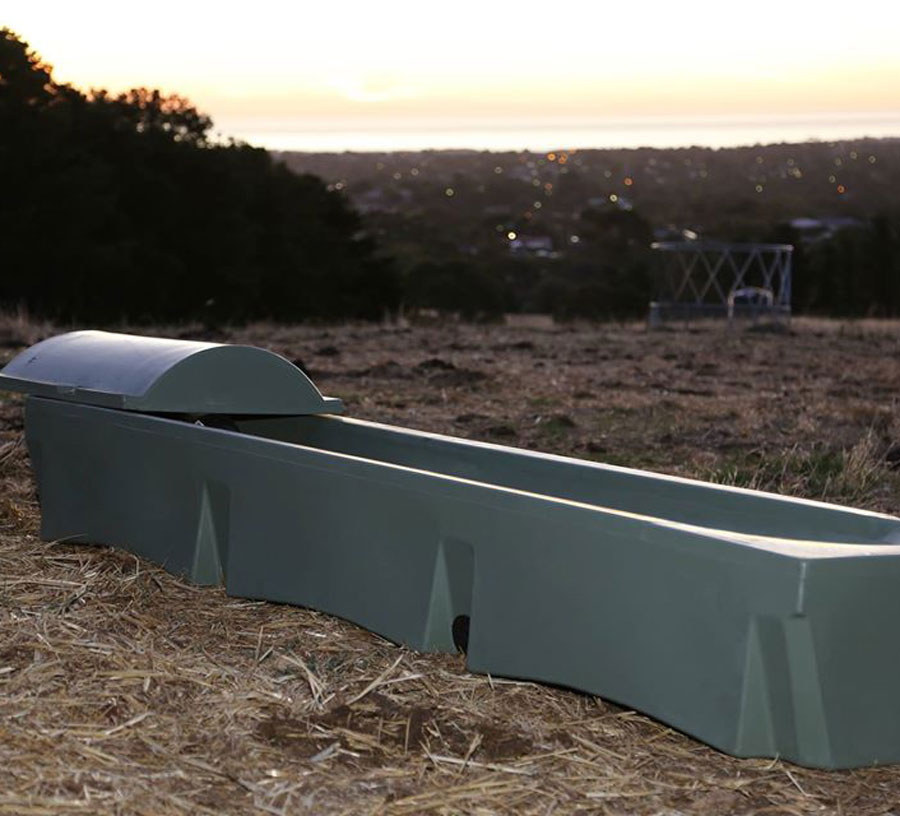 Strong one-piece construction ensures durability
Our Adelaide made Ballast Poly livestock trough is perfect for any farm or station. Its strong one-piece construction ensures durability from livestock and the South Australian climate. The fact that the trough is ballasted allows you to be able to move the trough with ease when empty. Once full, the trough will become very heavy, removing any need to peg the trough down. Due to its strong double skin design, the trough will never twist and buckle in hot conditions, and with its sweep out design it is easy to keep clean.
Colours:
Click on the colour to view in larger format.
Details & Specifications
DIMENSIONS
WALL HEIGHT: 350mm
TOTAL HEIGHT WITH LID: 500mm
LENGTH: 3000mm
WIDTH: 600mm
DEPTH: 270mm
DRINKING WATER CAPACITY: 250L
BALLAST WATER CAPACITY: 240L
STANDARD FITTINGS INCLUDE
FLOAT VALVE: 40mm (1 ½") or a 25mm inlet with no float valve
INLET: 25mm (1") or 50mm (2")
DRAIN FOR DRINKING WATER: 75mm (3")
DRAIN FOR BALLAST 50mm (2")

Why Buy one of our 370 Litre Poly Stock Troughs?
Protected float valve compartment